Square Enix wants £245 for its Final Fantasy 1-6 Pixel Remaster 35th Anniversary Edition
Square Enix officially unveiled its Final Fantasy Pixel Remaster series for the Nintendo Switch and PlayStation 4 over the weekend. This collection is set to release digitally in the spring, and consists of Final Fantasy, Final Fantasy 2, Final Fantasy 3, Final Fantasy 4, Final Fantasy 5, and Final Fantasy 6. Each game is said to boast "vivid 2D pixel graphics and the beautifully rearranged soundtrack". Square Enix states each of these remasters, which can be bought as a one stop bundle with all six games or individually, will offer improved gameplay, a "modernised UI" and other accoutrements such as "a bestiary, illustration gallery and music player". Read more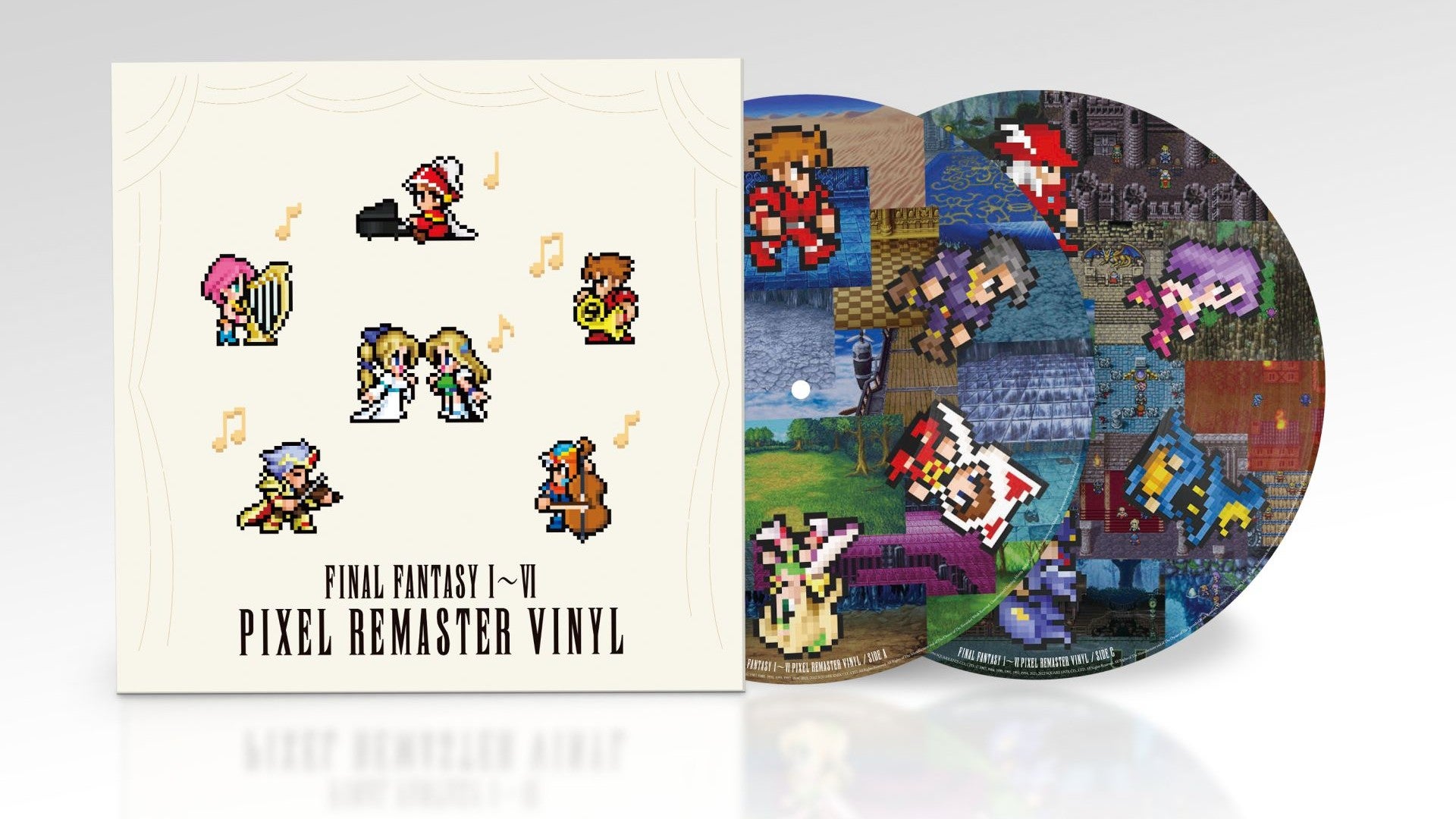 Square Enix officially unveiled its Final Fantasy Pixel Remaster series for the Nintendo Switch and PlayStation 4 over the weekend.
This collection is set to release digitally in the spring, and consists of Final Fantasy, Final Fantasy 2, Final Fantasy 3, Final Fantasy 4, Final Fantasy 5, and Final Fantasy 6. Each game is said to boast "vivid 2D pixel graphics and the beautifully rearranged soundtrack".
Square Enix states each of these remasters, which can be bought as a one stop bundle with all six games or individually, will offer improved gameplay, a "modernised UI" and other accoutrements such as "a bestiary, illustration gallery and music player".