Death Stranding is getting a movie adaptation
Hideo Kojima's idiosyncratic post-apocalyptic courier adventure Death Stranding is the latest in an increasingly long line of video games to get the movie treatment, courtesy of a newly announced collaboration between Kojima Productions and Barbarian executive producer Alex Lebovici's Hammerstone Studios. Death Stranding, for those unfamiliar, stars The Walking Dead's Norman Reedus as Sam Porter Bridges, a courier trying to make ends meet in an aggressively wet corner of rural Wales. One day, his clothes unexpectedly fall off, a baby turns into goo, ...fish?! Then, walking!!!! Okay, so that's not exactly how it goes (although it's not not, either) but it's fair to say Death Stranding's atmospheric tale of a post-apocalyptic United States - which, yes, does look at awful lot like Wales - is not short of wonderfully outlandish ideas. There are eerily invisible creatures, rain capable of ageing anything it touches, bottled babies able to bridge the gap between life and death, a mysterious plane of existence known as the Beach, and much, much more. Read more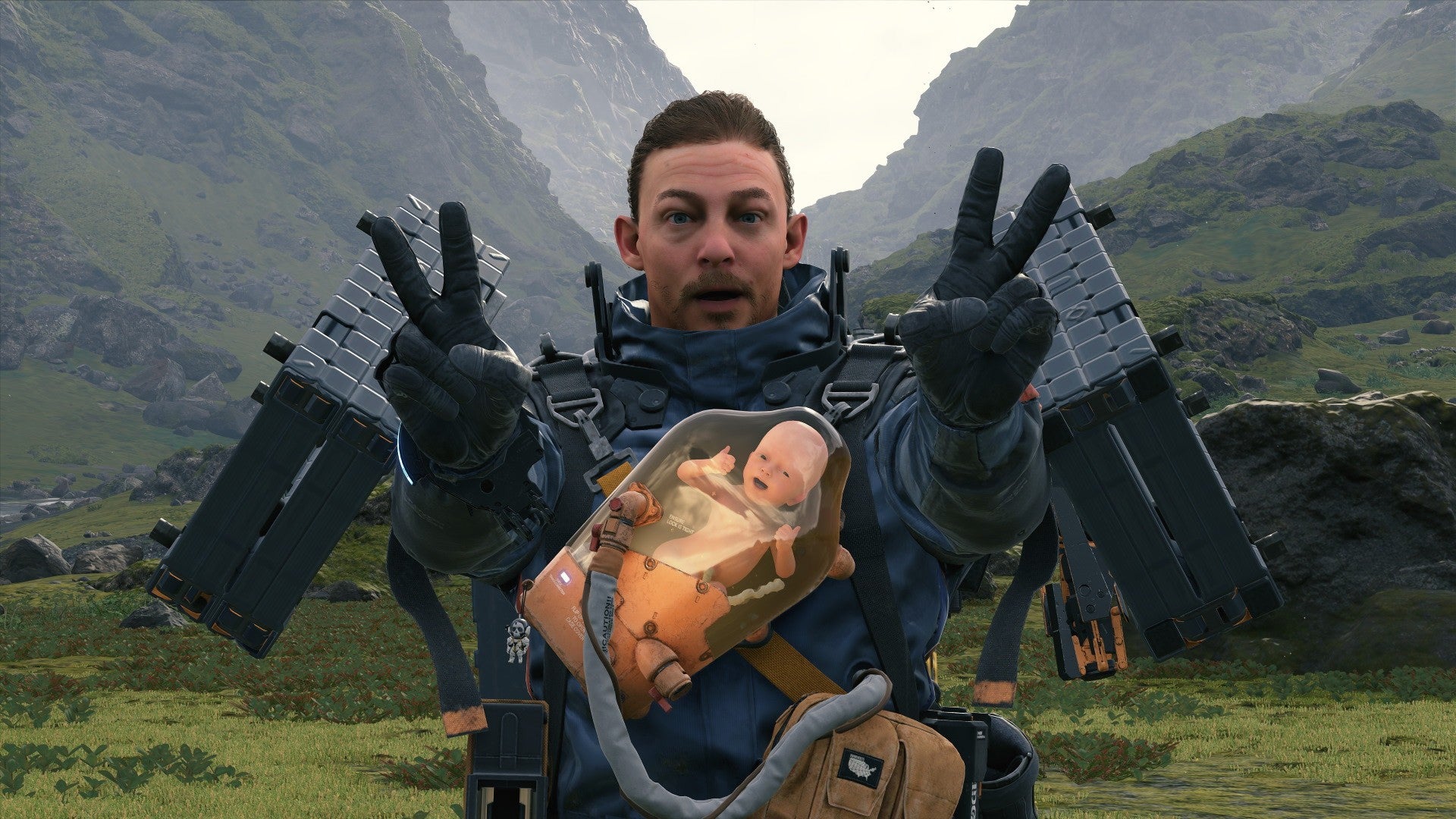 Hideo Kojima's idiosyncratic post-apocalyptic courier adventure Death Stranding is the latest in an increasingly long line of video games to get the movie treatment, courtesy of a newly announced collaboration between Kojima Productions and Barbarian executive producer Alex Lebovici's Hammerstone Studios.
Death Stranding, for those unfamiliar, stars The Walking Dead's Norman Reedus as Sam Porter Bridges, a courier trying to make ends meet in an aggressively wet corner of rural Wales. One day, his clothes unexpectedly fall off, a baby turns into goo, ...fish?! Then, walking!!!!
Okay, so that's not exactly how it goes (although it's not not, either) but it's fair to say Death Stranding's atmospheric tale of a post-apocalyptic United States - which, yes, does look at awful lot like Wales - is not short of wonderfully outlandish ideas. There are eerily invisible creatures, rain capable of ageing anything it touches, bottled babies able to bridge the gap between life and death, a mysterious plane of existence known as the Beach, and much, much more.